DETECTORS
Computer Keystroke Recorder
Simply plug this unit in between the back of the computer and the keyboard cable, and the unit will record all keys pressed on the computer! Using a state of the art mini memory chip this unit will store information until you decide to retrieve it!
$149.95

Clue Spray - Invisible Detection Powder
This detection powder is simply sprayed on any surface leaving an invisible film which, when touched is immediately transferred to the hand, clothing, etc. It is excellent for large and small objects. Will remain on hands up to five days in spite of repeated washings. The spray is highly fluorescent when exposed to UV illumination, but is invisible to the naked eye. Long lasting 6 ounce can for many applications. This powder shows up blue/white under ultraviolet light
$42.95

Invisible Detection Powder
Identify the guilty party! Spread this on objects a suspect could pick up. This Invisible fluorescent powder glows black under ultraviolet light. 2oz jar
$42.95
Visible Detection Paste
Identify the guilty party! Spread this paste on outdoor or metal objects a suspect could pick up. This visible detection paste leaves a long-lasting visible stain on the suspect's hands. 1oz jar.
$39.95

Detective Pocket Latent Kit
Lifts hidden finderprints at on the spot investigations. Fits in shirt pocket. Contents: 1 leatherette zipper case, 1 silk black powder, 1 safecracker powder, 1 white powder, 2 transparent 2X4" lifters, 2 white 2X4" lifters, 2 brushes, 1 magnifier instructions.
$49.95

Spy Pen
This amazing pen allows you to write "secret messages", phone numbers and other notes, and leave them in plain sight without ever being read by anyone. The paper you write on will appear to be a blank sheet. However, only you will know how to make the writing visible: simply place the paper under any UV light source and your "secret message" will appear.
$12.95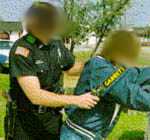 Super Scanner
The Garret Super Scanner started the revolution in professional hand held body scanners, and has become the most popular weapons detector in the world! Just press the ON switch and its advanced automatic circuitry takes over to detect all concealed metal weapons, including the smallest knives and guns. Since a search can be conducted without the need to physically touch the subject, there is no need to wait for special personnel to conduct a body search of either sex. The Super Scanner features automatic tuning and battery, check. It provides both an audio signal and a visual alarm light. Scan width: 9". Powered by a 9 V battery (included), which provides up to 80 hours of operation. Size: 3 1/4" x 1 1/2" x 16 1/2"
$249.95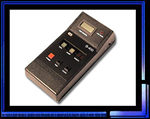 B-400 Tap Alert
Assures You Of 24 Hour Protection

The Tap Alert B-400 alerts you automatically with an alarm light if a line-activated telephone wiretap has been placed on your line or phone instrument. The alarm light will also illuminate when an extension phone has been picked up anytime, day or night. If the alarm is activated in your absence, the light will remain intact until you reset the system. This assures you of 24 hour protection against invasion-of-privacy equipment. The Tap Alert B-400 can be left unobtrusively on your desk as a regular accessory or concealed in a drawer or other hidden area

DIMENSIONS:
12 5/8" x 14" x 2"
WEIGHT:
48 ozs
TEMPERATURE RANGE:
20ū F-114ūF
INPUT:
RJ-11 C
POWER:
110/220 VAC
$2000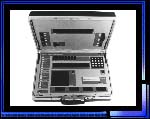 CCTA-1000
Computer Controlled Analyzer to Find Telephone Taps

Enter the latest technology in telephone privacy. The CCTA-1000 scans your telephone lines with computerized accuracy. Simply press a button and the CCTA will automatically perform a series of sophisticated tests. In just seconds all eavesdropping devices will be detected and pinpointed in your telephone system. The CCTA does all the work. Without previous training you can easily debug your entire phone system - no matter how large or complex. The CCTA makes it simple by automatically displaying its own operating instructions every step of the way. It even shows you where connections are to be made with a series of lights. A digital display shows the last number dialed on your telephone and gives an up-to-date readout of your telephone characteristics.

The CCTA can also perform an electronic sweep of your premises to detect hidden bugs, transmitters and recorders. An antenna probe plugs in and instantly transforms the CCTA into a sophisticated sweep system, leading you to the location of hidden eavesdropping devices in your car, home, or office. The latest state-of-the-art technology makes the CCTA ultra compact, ultra lightweight. Like no other system before, the CCTA is the first computerized telephone analyzer that's portable. The entire system consists of a single briefcase that can travel easily. Wherever you go, the CCTA lets you travel in the age of computerized privacy

State of the art technology (C mos & mos). Testing procedure format has been programmed into the CCTA-1000. User accesses CCTA by entering 5 digit combination. Both radio frequency and tap detection modes are based on specialized built in software and hardware providing totally automatic search features. Automatic fail mode built in. The keyboard provides computer instructed data entry with a 4x4 alphanumeric input. Included in the computer system is a "last number dialed" memory to detect any unauthorized use of the subject telephone. All parameter test result displays are produced simultaneously on high visibility digital components. Operating instructions appear sequentially on a 2 line, 80 character display. Fully microprocessor based. Equipped with two 16-bit M.P.'s. CCTA provides for touch-tone detection.

OFF-LINE:
Impedance, capacitance, resistance in off-hook and on-hook modes.
ON-LINE:
Voltage, current, tone sweep (both automatic and manual) in off-hook and on-hook modes
R.F. DETECTION:
R.F. detector is an independent, high sensitivity device, computer controlled
WIRE COMBINATION TESTS:
Automatic multi-line decoder for line parameter evaluation. Can be extended to full 25 pair testing when used in conjunction with MLJ 2001.
$5000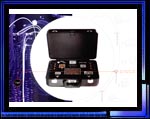 CCTA-1100 Digital Phone Analysis Unit
Digital Telephone Tap Detection

Secure Your Phone Lines. Combat Corporate Espionage. Detect Unauthorized Phone Taps

The CCTA-1100 is built to satisfy the demanding standards of the professional and has been specifically designed for search applications which require immediate detection and location of phone taps. It is the only machine capable of pinpointing the exact location of a tap on your phone line. The 0-6000 Hz sweep test finds any and all inductive and capacitance style telephone taps. The high voltage test is also capable of disabling foreign devices. Test responses include LCD graph display and LCD readout that sho telephone line parameters measured numerically, while LED display indicates if an unauthorized device is connected to the phone line.

The CCTA-1100 represents the latest advancement in digital telephone analysis technology. It is the only device which provides a totally automatic method for detecting and locating bugs, wire taps, and other telephone line eavesdropping equipment. The CCTA-1100 ensures private telephone conversations with the advantage of being user friendly and advanced in its methods of computer controlled analysis. An easy to read LCD computer display will walk you through its series of tests with an easy step-by-sep guide for maximum effectiveness. All results can be printed out on a standard computer, with the software provided

PHYSICAL DIMENSIONS
18" x 13" x 6" / 457mm x 330mm x 152mm
POWER
12V rechargeable battery
OPERATING TIME
3 hours approx. (when fully charged)
CHARGER
110/220V AC
ENVIRONMENTAL OPERATING TEMPERATURE
0 deg C to +50 deg C / +5 deg F to +140 deg F
TYPICAL TEMPERATURE
15 deg C to +60 deg C / +5 deg F to +140 deg F
STORAGE TEMPERATURE
-20 deg C to +60 deg C / -4 deg F to +140 deg F
HUMIDITY
95% maximum relative humidity, non-condensing
WAVEFORM STORAGE
All with full vertical resolution
STANDARD
4 at 12,000 [samples/waveform], 8 at 6,000 [samples/waveform], 16 at 3,000 [samples/waveform]
OPTIONAL
16 at 12,000 [samples/waveform], 32 at 6,000 [samples/waveform], 64 at 3,000 [samples/waveform].
DISTANCE ACCURACY
+/- 0.5 ft [o.15 m] plus +/-0.01% of reading
MAXIMUM RANGE
63,000 ft [19,400 m] at 0.99 VOP; 38,000 ft [11,700m] at 0.60 VOP [range varies with VOP]; maximum testable cable lengths vary with pulse width and cable type
SERIOAL I/O PORT
RS- 232
LED MONITOR
20 x 20 LED array (red).
RESISTANCE
400.0 O, 4,000 kO, 40.00 kO, 400.0 kO, 4,000 MO, 40.00 MO
RESISTANCE ACCURACY
+/- 0.9% +1
CAPACITANCE
1 µF, 10 µF, 100 µF, 1000 µF, 10,000 µF
CAPACITANCE ACCURACY
+/- 1.9% +2
DVM DISPLAY
VDC RANGE AND RESOLUTION
4000 mV, 4,000 V, 40.00 V, 400 V, 600 V
VDC ACCURACY
+/- 0.9% +1
VAC RANGE AND RESOLUTION
4000 mV, 4,000 V, 40.00 V, 400 V, 600 V
VAC ACCURACY
+/- 1.9% +3
TDR TAP LOCATOR DISPLAY
DISPLAY
128 x 256 dot-matrix, liquid crystal display (LCD) with electroluminescent backlighting
HORIZONTAL RESOLUTION
<2000 ft [610 m]: <0.25 f [.07 m] at 0.99 VOP; <0.07 ft [0.02 m] at 0.30 VOP; >2000 ft [610 m]: 1 ft [0.10 m] at any VOP
VERTICAL RESOLUTION
17 bits with 93 dots displayed on the LCD
$2500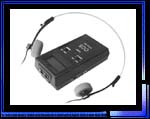 PTA-101 Portable Telephone Analyzer
Can Travel Wherever Necessary

The PTA-101 is the first miniature telephone analyzer with all the sophistication of the larger units. Because of its revolutionary new size, the PTA-101 can travel wherever necessary. So it can assure you of telephone privacy in your home, your business or even in hotel rooms. The PTA performs all the tests necessary to find out if your telephone privacy is being compromised in any way. The digital display gives you an instant numerical readout of changes that would indicate a wiretap or telephone bug. At the push of a button, the PTA performs all its tests completely automatically. With the PTA-101, high technology doesn't limit your mobility. Because now, high technology fits in the palm of your hand

ON HOOK-OFF HOOK TEST:
200 MA DC Auto range, Over-range protection. Auto-polarity indication
MONITOR TEST:
Built in monitor plus external earphone & recorder
SWEEP TEST:
0-10 KHz frequency coverage. Single frequency tone sweep
INPUT IMPEDANCE:
1 Megaohm
AUDIO OUTPUT POWER:
250 MW (10% distortion/8 ohms)
AUDIO OUTPUT IMPEDANCE:
8 ohm
POWER REQUIREMENT:
Single 9 volt battery
LOW BATTERY INDICATION:
20% Below 9 volt
DIMENSIONS:
3 1/2" x 2" x 1 1/4"
WEIGHT:
1 lb
DISPLAY:
Large, easy to read display
VOLTAGE TEST:
200 volt DC Auto range, Over-range protection. Auto-polarity indication
$250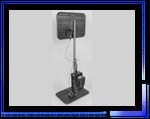 Buried Object Locator
Maximum Depth Performance

Penetrates up to 5 meters below the surface. Adjustable for depth sensitivity. Emits both audio and visual signals to indicate ferrous and non-ferrous metal. Discriminates between solid metals and residue metals. Maximum depth performance. Includes battery testing meter. The BD-15 Precision Buried Object Locator is specially designed for accurate deep scanning at depths of up to five meters. It is completely portable, for ease of transportation wherever needed. Its oversized search-coils locate both ferrous and non-ferrous metals, and can be used for military, police, and personal applications ranging from detecting un-exploded ammunition, to locating underground cables, to finding evidence at the scene of a crime, even to treasure hunts. Its super-sensitive searching apparatus will detect hidden metal under even the most adverse conditions such as damp soil and thick, dense undergrowth.

Operation of the BD-15 is uncomplicated and requires no electronic expertise. Displays include both audio and visual signals to indicate the presence of metal below the surface. It even indicates whether the metal present is ferrous or nonferrous, eliminating the time-consuming mistakes that are common to cheap, less sophisticated metal detectors available in down market retail outlets found in every mall. The BD-15s Underwater Object Locator can be operated in fresh or sea water and can be used to detect almost all types of metals including gold, silver, platinum, copper, bronze, zinc, foil and various types of iron.

Its advanced electronic circuitry allows the operator to discriminate between the naturally-occurring minerals (black magnetic sand, salt), non-essential metals (iron nails, rusty iron), and larger metallic objects for maximum performance. A depth multiplier provides deeper detection than standard or low-end metal detectors. The only maintenance required is the periodic cleansing of the equipment and storage in a cool, dry space away from direct sunlight when not in use

CONTROL FUNCTIONS:
Interference eliminator (variable settings); tuning control; off/search mode; battery check selector
DETECTION OUTPUTS:
Metre; headphones (optional)
CIRCUIT TYPE:
VLF/TR (very low frequency ground cancelling / transmitter-receiver discrimination)
FREQUENCY:
5 Khz
COMPONENTS:
Detector control housing; depth multiplier, standard 12" and 14" search coils, carrying case, near neutral buoyancy
POWER SOURCE:
NiCad Batteries (10 hr. continuous operating life per charge)
WEIGHT:
Under 10 lbs
$75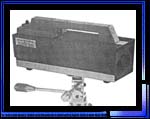 CCS Portable X-Ray System
Military Style Foam Fitted Case

The CCS Portable X-Ray System is the most highly advanced lightweight x-ray system in the world. It is recognized by police, Explosive Ordinance Disposal (EOD) personnel, and security authorities as the standard for use in terrorist bomb threat situations. The system operates on either main voltage or from its own internal rechargeable nickel cadmium battery. When used with the Polaroid Radiographic film cassette and processor, detailed radiographs can be produced within minutes of arriving on the scene. The complete system is contained in one case and can be operated by one technician. The CCS Portable X-Ray System is safe, following normal safety precautions, and easily operated. The system is also useful for corporate and diplomatic security applications and for VIP protection. Incoming mail, parcels, briefcases, etc. can be radiographed to ascertain the contents of such articles and identify contraband such as drugs, weapons, explosives, etc.

SYSTEM ACCESSORIES

Polaroid 8 x 10 TPX Radiographic Processor with Automatic and Manual Operation

Polaroid 8 x 10 TPX Radiographic Cassette with High Speed Intensifying Screen

Polaroid 8 x 10 TPX Load Tray

Polaroid 4 x 5 Combination Cassette / Processor with High Speed Screen

S.D.S. 10 x 12 Radiographic Processor with Automatic and Manual Operation

S.D.S. 10 x 12 Metal Cassette with High Speed Screen

Heavy Duty Tripod

X-Ray Tube Leather Carrying Case

Military Style Foam Fitted Case

FILM

Polaroid 10 x 12 Type 3000X - 25 sheets per box

Polaroid 8 x 1 0 Type TPX - 1 5 sheets per box

Polaroid 4 x 5 Type 52

Polaroid 4 x 5 Type 57

SIZE, CASE:
4.2" wide x 4.2" deep x 15 length; 115mm x 115mm x 380mm; 20 1/2 lbs. (9kg.) including battery
POWER:
a) 115/230 vac + 10% 60hz

b) self-contained, removeable, rechargeable 29 volt battery pack

PULSE:
50 nanoseconds, nominal
DURATION:
3.5 MR ~1 ft./pulse with filtration equivalent to 2.5mm aluminum
PULSE RATE:
20-25 pps
FOCAL SPOT:
1.5mm nominal
EXPOSURE CONTROL:
Built-in electronic counter to provide 0-99 pulses
PEAK ENERGY:
150 kv
BEAM ANGLE:
40ų nominal
MOUNTING:
Standard camera tripod mounting plate (1/4-20 thread)
TEMPERATURE RANGE:
0 - 125ų F; -25ų - +125ų F to special order
$15,000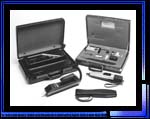 CCX-1000/CCX-3010 Surveillance Photography
Detects Explosive Vapors

Detects explosive vapors and alerts you to the presence of a bomb. Bombs can now be built in a variety of shapes, weights and sizes. As small as a matchbox, as flat as a letter, as innocent in appearance as a lipstick. Yet no matter how they're packaged, these deadly devices are still as effective. Nothing is reduced in their ability to destroy. The CCX-1000 and CCX-3010 can scan a suspicious package in just seconds to detect a possible bomb. With electronic precision, they sniff out explosive vapors and illuminate an alarm to warn you of danger. Both the CCX-1000 and CCX-3010 check themselves automatically with an internal verification system to avoid a false alarm. Remember, in only a matter of seconds you can be destroyed by a hidden bomb... or saved by the CCX line of bomb spies.

CCX-1000

The CCX-1000 can detect the hidden danger and alert you to an explosive before it's too late. This unique hand-held system actually sniffs out the vapor of a bomb - an invisible, undetectable vapor that's continuously emitted from explosives. If suspicious gasses are present in the air, an alarm light will instantly illuminate. But only when the vapor is truly explosive, will the light be joined by an audible tone. This double protection makes the CCX-1000 so highly reliable that false alarms are virtually eliminated. Since the time involved in bomb detection can be crucial, the CCX-1000 has been specifically engineered for rapid response. Only 2 minutes after the alarm is received, the CCX-1000 is warmed up and ready to operate. A single switch then activates the system and in as little as one second, an explosive can be located. A portable lightweight case contains all necessary components, an extra power supply and a battery charger. The entire hand-held system in fact, is continuously monitored by internal circuitry to protect against a sudden malfunction.

CCX-3010

The CCX-3010 has been designed to eliminate the need for carrier gas and draws upon our considerable experience in the fields of ion mobility and microprocessor control technology to achieve high sensitivity and selectivity, together with fast warm up and clear - down time. The CCX-3010 explosive vapor detector performs sophisticated checks accurately when used by trained personnel and is effective and easy to operate. The CCX-3010 will act as an invaluable aid in the detection and location of improvised explosive devices. The CCX-3010 is easily portable, weighing 8kg complete, and is neatly housed in an executive briefcase. The unit is completely self contained - a filter unit and a rechargeable nickel/cadmium battery are housed within the briefcase. A battery charger can be supplied.

Power supply:
6 volt DC nickel/cadmium rechargeable battery
Power Input to charser:
220-240vor 110-120v50/60Hz
Battery Life:
10 hours
Battery recharge time:
14 hours
Dimensions:
Carrying case-470mm x 395mm x 120mm

Hand unit-340mm x 11Omm x 57mm

Weight:
8Kg
Colour:
Case-black; Hand unit-black
ACCESSORIES :
Battery Charger, Pointed Probe Attachment, Mains Supply Unit
REPLACEMENTS AVAILABLE:
Spare Battery, Ear Piece, Filter Assembly, Nozzle Filters
Dimensions:
540mm x 445mm x 175mm
Weight:
9.7 Kg
$4500
CCX-6000P Particle Explosives Detector
Defence-Proven IMS Technology

Detects: RDX, PETN, TNT, NG

High sensitivity, Rapid analysis, Fast purge, Defence-proven IMS technology, No carrier gas, Easy to operate, Portable and robust

CCX-6000 P incorporates the latest defense-proven IMS technology to counter the terrorist threat of modern plastic explosives, TNT and nitro-glycerine. IMS (ion mobility spectroscopy) is so sensitive and selective that 5 micron particles of material are sufficient to identify the constituents of potentially life threatening substances and to trigger a visual and/or an audible alarm. Despite CCX-6000 P high sensitivity, the instrument clears down quickly between samples. It is virtually immune to contamination and overload from high sample concentrations and the incidence of false alarms is kept to a minimum. This dedicated "forensic laboratory in a box" is robust and easy to operate, requiring no specialist scientific knowledge. Several sample acquisition methods exist for different operational requirements. Sample wipes are employed to provide a completely traceable transfer of minute quantities of substance from people, packages or any suspect surface. Cotton gloves are an alternative for wiping surfaces. Particles can also be collected by a specialized suction head attached to a hand held or conventional vacuum cleaner. Further operational flexibility results from CCX-6000 P ability to run from AC mains, internal batteries, an external 12V battery or a 12V source, such as a vehicle supply. An RS232 output provides a link to a standard PC or portable computer for sample logging or in-depth analysis of suspect materials.

Overview

CCX-6000 P is a compact, portable and self-contained explosives detector with a front port to accommodate sampling swabs or filters which may have been exposed to minute traces of explosive particles. Following thermal desorption, the target materials are analyzed by ion mobility spectroscopy, triggering an alarm and an identifier display in the event of a match to known explosives spectra being found.

Target explosives

RDX (Constituent of C4, PE4. SX2, Semtex, Demex & Detasheet)

PETN (Constituent of certain military explosives and Semtex)

TNT (Trinitrotoluene)

Nitroglycerine based explosives

Sensitivity

Reliable detection only requiring 5 micron particles, typically totalling one nanogramme.

Selectivity

A typical objective is less than one false alarm per 100 samples.

Analysis time

Approximately 3 seconds.

Clear-down period

Less than 10 seconds.

Display and alarm

The visual display contains a red warning light and an LCD giving a graphic display with a relative numerical scale of the target materials identified. An audible alarm may be triggered according to a user-defined threshold, or muted as appropriate.

Data Facilities

The instrument may be linked through the RS232 output to the user's computer network or a standard or portable PC to display analysis spectra. Optional software is available to record results and to provide printed reports.

Calibration

CCX-6000 P resets prior to each sample analysis, automatically compensating for environmental fluctuations. A manual reset facility is also provided

POWER REQUIREMENTS:
90-260 volts 50-400 Hz AC

OR An internal trickle charges 12V accumulator provides 85 minutes of mains-free operation after warm up.

OR Extended portable operation may be acgieved through an optional external 12V battery, or a plug-in cable to an external 12V supply, eg. vehicle battery

OPERATION TEMP. RANGE:
0 deg C to +40 deg C
STORAGE TEMP. RANGE:
-15 deg C to +60 deg C
HUMIDITY:
Up to 95% RH at +28 deg C, non-condensing.
WARM UP TIME:
Typically 27 minutes from storage
WEIGHT:
17kg including internal battery
PRESENTATION
The CCX-600 P instrument is housed in a rugged drip-proof metal case suitablefor desk top operation and can be supplied with an optional tough padded carrying case
$5500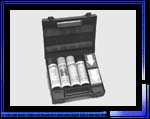 COCA-TEST
Provides Near-Perfect Cocaine Detection Every Try
Coca-Test is a revolutionary new detection tool that provides near-perfect cocaine detection every try. It's compact, safe and easy to use. The Coca-Test field kit consists of one cannister of Coca-Test (good for 100 tests) and special laminated testing papers. Coca-Test can be sprayed directly onto light-coloured surfaces or onto the testing paper after it has been rubbed lightly over any suspect surface or material. Unlike other cumbersome field tests, Coca-Test detects even minute traces (as little as 1 microgram)! If the drug is or was present, traces will show up causing a turquoise coloured stain. The whole procedure takes mere seconds and can be administered anywhere with complete discretion and with little aggravation. Law enforcement officers around the world are rapidly switching to Coca-Test. The ease and portability of Coca-Test as well as its low cost-per-test make it ideal for field testing. The near-perfect correlation with subsequent laboratory testing prevents the embarrassing harassment of innocent persons and ensures detection of the guilty, making the whole operation more efficient and successful
$45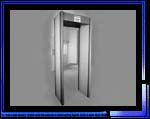 DP-3 WALK-THROUGH WEAPONS DETECTOR
Provides Uniform, Head-To-Toe Detection Without A Floor Ramp

The special design of the DP-3 provides uniform, head-to-toe detection without a floor ramp. This no-nonsense, maximum-security walk-through weapons/metal detector will search out the full range of restricted weapons, including the Glock 17 pistol and ferrous (iron)/non-ferrous small-caliber weapons. It meets and exceeds the National Institute of Law Enforcement and Criminal Justice and Federal Aviation Administration standards. The DP-3 was designed for easy set up and contains self-balancing antenna sensors. Simplified controls assure easy operation and greatly expand the unit's capability. The DP-3 can be utilized in every conceivable security situation required of metal/weapons walk-through detectors, from maximum high-level prison security to lower level high-volume flow. The DP-3 is designed to withstand the rigors of frequent moving; yet it is light enough for easy transport. Operator adjustments are minimal. False alarms from outside sources are virtually eliminated, and the sensitivity of the DP-3 electronic circuitry can be set at the level you need to meet your security demands

DIMENSIONS:
Passageway Interior:
Width 30" (0.76 m)
Height 80" (2 m)
Depth 23" (0.57 m)
Electronics:
Digital-controlled pulse induction metal detector with microprocessors utilized in both direction and control circuitry. Designed for tailoring specific programs to fulfill various security applications
Memory:
All program selections are maintained in electrically erasable non-volatile memory. The unit will maintain all settings even when disconnected from power. No battery is required for memory retention
Overhead Control Unit :
LCD display with LED bar graph and control touchpad plus all wiring, connections and electronics are integrated in a single overhead compartment; eliminated exposed wires and external control box
Control Outputs:
Solid state switches (low voltage AC or DC) for operating external alarms and control devices
Indicators:
Ready light indicated unit is operational: Alarm light and audible alarm are activated when target amount of metal is detected.; LED bar graph indicates amplitude of alarm signal

Ready light indicated unit is operational: Alarm light and audible alarm are activated when target amount of metal is detected.; LED bar graph indicates amplitude of alarm signal

Tamperproof:
Dual level access codes required to set or change all sensitivity settings and detection programs. One level for easy use by supervisors in selecting programs and sensitivity and the other for initial setup and overall control. Non-resettable sequence code logs all changes made whenever sensitivity codes are accessed. Audible alarm reports all unauthorized attempt at access.
Construction:
Attractive scratch-and-mar resistant laminate with resilient end caps; control panel and cross pieces of heavy duty aluminum
Regulatory Standards:
Meets (or exceeds) all 1991 Federal Aviation Administrations airport applications specifications as well as requirements of National Institute of Law Enforcement and Criminal Justice (NILECJ) standard 0601.00 security levels 1-5
Infrared Sensor:
Improves analysis of detection signal; increases throughput; helps eliminate "alse alarms"; also provides accurate traffic counter
Traffic Counters:
Built in and resettable with current reading easily available on LCD panel
Interference Rejection:
100% sensor coil Faraday shielding; special CCS built-in circuitry for noise suppression and ignoring x-ray monitor horizontal sync
Synchronization:
Multiple frequencies permit multiple DP-3's to operate simultaneously in close proximity
Electrical:
Fully automatic 85 to 265 VAC, 50 or 60 Hz, 5 watts; no rewiring, switching or adjustments required. Power Supply meets UL, CSA, TUV, and VDE standards
OPERATING TEMPERATURE:
-4 degrees F (-20 degree C) to +158 degrees F (70 degrees C)
HUMIDITY:
To 95% non-condensing
Throughput Rate:
Not limited by electronics; 50-60 detections per minute is reasonable
WEIGHT:
Approximately 99 pounds (45kg)
DIMENSIONS:
Overall Exterior:
Width 35" (0.9 m)
Height 87" (2.2 m)
Depth 23" (0.57 m)
Optional Features:
2225700 battery backup - allows up to 20 hrs use with quick recharge capability. 2225600 remote control console - allows remote operation up to 50 feet
$25,000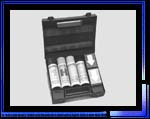 EXPRAY
Safe Way To Detect Explosives Before They Go Off
Finally, a simple, safe way to detect explosives before they go off. Bomb and explosives detection has never been this safe &--or this reliable. Thanks to a revolutionary new product-- Expray-- suspicious objects as well as suspect persons can be identified easily within seconds! Expray works on both conventional (TNT) as well as plastic explosives! Expray is so sensitive it can even discern residue after an explosion has occurred, thus helping speed up crucial investigations on the spot. The Expray identification kit consists of special laminated test papers and two spray cans: "E" and "X". The white paper is first rubbed over the desired surface (case, handles, fingers, palms, etc.) This process detects even minute traces of a mere microgram in size! The paper is then sprayed with cannister "E". If TNT is detected, a dark violet stain will appear. If no reaction occurs, the paper is sprayed with cannister "X". The immediate appearance of pink indicates plastic explosives. Total test time: a matter of seconds! Expray can also be sprayed directly on suspicious articles such as envelopes and packages. The procedure and results are identical. Expray is marvelously easy to use and is extremely cost efficient. Price per test is virtually negligible. Most importantly, Expray will not only save precious time and harrowing deliberation - it will save lives
$300
LBD-103B Metal Detector
Airline Tested And Approved
Lightweight - 10 oz. with battery
Uses one 9 volt transistor type battery
No tools required for installation
Airline tested and approved
The LBD-103b is a compact, lightweight hand-held metal detector which is ideal for both personnel searches and for detecting concealed metal objects in envelopes, packages or cartons. Adjustable sensitivity knob tunes the unit for detecting all metal objects, even objects as small as paperclips, razor blades or a strand of wire. The LBD-103b utilizes a highly sensitive search coil to discreetly screen personnel quickly and conveniently in high traffic security access points. Large metal weapons such as knives and guns are easily identified from up to a foot away. The LBD-103b is also an invaluable tool for screening incoming mail and packages for both weapons and letter bombs. A simple scan with the LBD-103b over a suspicious package is all it takes to protect you from virtually all known letter bombs. These threats are defeated when scanned with the LBD-103b because they must contain metal in either the detonator, battery or wiring
$2550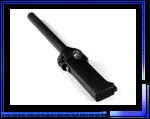 LBD-107 Metal Detector
Detects ALL Metals, Ferrous And Non-Ferrous
Detects Metals Equally From ANY Direction
Quick and Clear Response
Will Not Affect Cardiac Pacemakers
$2500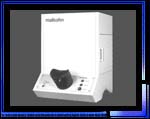 MAILSAFEX II Security Mail / Parcel Inspection System
Economical, compact and self-contained, the CCS Mailsafex II is a cabinet fluoroscopic x-ray unit designed to aid in protection against terrorist acts. Items such as bulk mail packages, briefcases and purses are inspected in its 10" x 21" x 14" inspection chamber. It's an ideal unit to use at a controlled entrance or a secured facility. It can also be used in a corporate mailroom. The CCS Mailsafex II can be used either on a table, countertop or on a sturdy fourwheeled cart. The CCS Mailsafex II produces a fluoroscopic image, free of distortion or magnification. Its advanced fluoroscopic technology easily identifies explosives, detonators, fuses and triggers: four tools of the terrorist. Guns, knives and other weapons are also easily identified. The 1.0 mm focal spot of the x-ray tube produces an image of high resolution and definition. Each unit is factory checked for compliance with radiation protection regulations. Easy to use, the Mailsafex II has a key lock on the main switch, a line voltage compensator and foot control switch
OVERALL DIMENSIONS:
41.5" High; 22" Wide; 21.5" Deep
DOOR OPENING:
10" High; 14" Wide
INSPECTION CHAMBER:
10" High; 14" Wide; 21" Deep
FLOURESCENT SCREEN SIZE:
12" x 16" (30 cm x 41 cm)
VIEWING MODE:
Direct (TV optional)
RESOLUTION:
34 guage solid copper wire
KILOVOLTAGE:
80 KVP
MILLIAMPERES:
3 MA
COOLING:
Oil insulated - air cooled
POWER REQUIREMENTS:
115 VAC/60 Hz - 230 VAC/50 Hz; 2A Max +/- 10% Voltage variation
WEIGHT:
350 lbs
INSPECTION RATE:
In excess of 300 pcs. per hr.
RADIATION SAFETY:
All models meet or exceed requirements of U.S. Bureau of Radiological Health Performance Standards for Cabinet X-ray Systems (less than 0.5 mR/hr. radiation leakage at 5 cm from any surface)
$3000
ONPRINT Porous Surface Fingerprint Detection Spray
POROUS SURFACE FINGERPRINT DETECTION SPRAY
Will Not Damage Paper Or Other Porous Surfaces. Active ingredient: Ninhydrin. It is rare for a felon to be courteous - or careless - enough to leave you the kind of clear fingerprints on a glass table that you learned about in your training manuals. But how many felons exercise the same caution with a box of matches, a cigarette, a newspaper, or a tissue? ONPRINT exploits this carelessness to your advantage by exposing latent prints on porous objects. Just spray the area under examination, and prints will show up The process can be accelerated even further by applying heat from a simple hair dryer. ONPRINT will not damage paper or other porous surfaces, and will not cause the ink on handwritten or printed documents to run
$250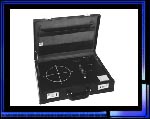 PLBD-400 Package & Letterbomb Detector
Portable, Efficient & Private Detection

Screens Mail Electronically. Audible Alarm Shows Presence of Explosive Devices. Portable, Efficient & Private Detection. User Friendly Operation with No Previous Technical Training

The P&LBD-400 provides the unique capacity for electronically screening mail for the presence of explosive devices, discreetly and efficiently from any location. Letters and parcels are passed on top of a gate and analyzed for the presence of explosive materials, electrical triggering devices or any other ferrous elements used in the construction of a letter bomb. When the machine's magnetic field is disturbed by the presence of a threatening device, the P&LBD-400 alerts you with your choice of a silent alarm in the form of a discreet tone alarm which produces a shrill noise. A fully adjustable sensitivity control is used to calibrate the unit for virtually all security applications. The P&LBD-400 package and letter bomb detector is easy to use and can be operated by an individual without previous technical training. Housed in an attractive attache case for easy concealment and portability, the sophisticated instrument is ideal for use by corporate and government officials

Protect Against Employee Fraud. Line Protection Against Voltage Surge. Will Work with Standard Home Video Recorders. Protect Your Children While You're Not There. Office Waiting Room Monitoring

POWER SUPPLY:
6 x 1.5 V "C" Batteries
WEIGHT:
6.13 lbs
DIMENSIONS:
17 1/2 x 12 1/2 x 4"
OPERATION TIME:
450 Hours (New Batt.)
$2500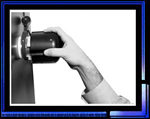 SSR 2000 Single Sided Radar Contraband Detector
Antiquates Non Linear Junction Detectors

This portable unit uses state-of-the-art microwave RF technology to find out if there is a discrepency in hollow objects, behind walls, behind concrete and solid materials up to 10" thick. The SSR 2000 consists of a hand held probe and a laptop computer. The probe is connected to an 18' cable that can be moved across the surface of a wall or object. A clear picture of the device or contraband inside the wall or object will appear on the laptop software. The system directs a beam of energy into the object being inspected, a filled space reflects back more energy than an empty space.As the unit is moved across the surface of an object the measurement is displaced on the laptop and will show you the image of the object inside. A built-in self diagnostic program permits the user to check the operation of the system and display for periodic maintainance. The unit allows the operator to determine if an object such as a wall unit or floor is safe; quickly and accurately without wasting valuable time. The radar is a compact, user friendly system which is powered by the 110/220; 12VDC for mobile operation with a cigareete lighter adapter or rechargable battery

POWER REQUIREMENTS:
12 VDC, 110/220VAC and battery
MICROWAVE GENEROUS POWER OUTPUT:
10mW
INDICATION:
audible and visual on screen
THRESHOLD DETECTION:
2cm
STORAGE TEMP. RANGE:
-15 deg C to +60 deg C
RESPONSE TIME :
1 second
WEIGHT:
1.3kg including internal battery
$2000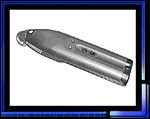 CCX-1332 Portable Explosives Detector
High sensitivity. Portable Weight w/ Battery 1.4kg. Real Time Detection. Defense-proven IMS technology. No carrier gas. Easy to operate

The Portable Explosives Detector, developed by CCS, has been examined in a state program for fighting terrorism with the supervision of the Ministry of Internal Affair, Police and Coast Guard department, air safety commision and customs. During the Research and Development of the CCX 1332 special attention was given to the units ability for quick and reliable detection as well as ease of operation, maintainance and continuous field operation. The CCX 1332 has a built-in automatic testing system and calibration system. The device's weightwith battery is only 1.4kg. CCX 1332 Detector comprises the highest sensitivity with high selectivity in a well designed portable unit. The CCX 1332 does not require periodical adjustments during operation because it is stable in a wide range of humidity, temperature and enviromental conditions. The CCX 1332 Detector will detect known explosives that include: Ammonium nitrate, dynamite, semtex, C4, HMX, PETN, RDX, THT and Black powder

POWER REQUIREMENTS:
220V ac, built-in battery or car cigette lighter
SIZE:
70(H) x 85(W) x 400(L)mm
DETECTS:
Ammonium nitrate, dynamite, semtex, C4, HMX, PETN, RDX, THT, black powder
OPERATION TEMP. RANGE:
0 deg C to +40 deg C
STORAGE TEMP. RANGE:
-15 deg C to +60 deg C
INDICATION:
audible and visual
WARM UP TIME:
about 10 seconds
WEIGHT:
1.4kg including internal battery
$5500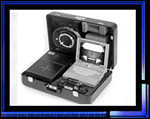 XR-5 Portable X-Ray System
This revolutionary portable and lightweight system contains a Laptop computer (CDU), state-of-the-art video camera unit (VCU), coiled cable assembly, all conveniently packaged into just one suitcase which can be easily transported, anywhere. The XR-5 can be set up in minutes to handle a wide range of X-ray inspection tasks and because of its unique flexibility, can be suited to the needs of each customer allowing for a large variety of options. The basic system gives the operator an easy-to-use reliable and powerful tool to examine, detect and evaluate any object, anywhere in the world. The system is 100% portable, running for up to 3 hours on its own internal power source. The powerful PC laptop opens the world of computers and their unique capabilities to even the most inexperienced of operators. The high resolution and wide range of brilliant colors are achieved by the use of an Active Matrix (TFT) LCD screen with 16.7 million colors. We have simplified the use of the system by incorporating one-touch actions on most of the functions, and easy-to-read menus. The familiar Windows 95 environment allows for a wide range of functions and gives the operator his choice of action. In addition, we have supplemented the system with on line menu hints that appear when the pointing device is left idle on any menu push button. The system will work with any conventional pulsed or continuous X-ray source. Adjustable exposure settings give the operator his choice of time or number of X-ray pulses desired for the most effective and optimum picture quality. The XR-5 system provides for high definition of even the thinnest of wires (38 AWG) and for unparalleled penetration. Immediately upon X-raying, the picture is ready for image enhancement, zooming, pseudo color or real time on-the-screen measurement to give the operator an unprecedented array of tools for analysis and interpretation. " Image Enhancement - the system offers a wide range of enhancement capabilities which include Histogram Equialization, Brightness and Contrast Control, Gamma Correction, Stretch Intensity, Average, Median, Sharpening and Emboss (3D effect) filters. These tools can assist in bringing out items in the picture that were previously impossible to recognize. With the XR-5Õs powerful software, combined with its unique hardware allows for the penetration and internal identification of especially hard-to-detect objects, such as pipe bombs and EOD fuses. " Zooming - fully adjustable (from 30-250%) digital zoom can be scrolled around the picture for selected optimum inspection. " Pseudo Color - algorithm allows for the computer to colorize the black and white image by assigning colors to the different shade levels of gray. " Real Time Measurement - allows for the measurement of any item on the picture for more precise image interpretation and quick decision making. Thousands of pictures and their data can be saved and managed in the systemÕs on-line data base library. In addition, a wide range of annotation tools allow the user to annotate directly on the image itself. The four (4) page image buffer provides for easy, instant picture cess and comparision with split screen capabilities and sync scroll allowing for multiple images to be seen on the screen at one time, further assisting the operator in analysis. All picture data can be quickly saved on the hard disk or floppy disk drive provided. The XR-5 can be provided with a built-in fax/modem that allows for transmitting images anywhere in the world and comes with a standard CD ROM drive. In addition, all the available computer options and accessories today can be easily added to the system allowing for differentt media storage, more RAM, faster processors, larger disk space, etc. The wide range of options enables the XR-5 to be used for an almost endless scope of duties from bomb detection, drug smuggling/custom searches, forensics, VIP security, NDT (Non-Destructive Material Testing), and the general inspection of almost any item without the need for opening it. In short, there is no better analytical tool today which can compete with the new XR-5 PC based X-ray Inspection System
POWER REQUIREMENTS:
220V ac, built-in battery or car cigarette lighter
SIZE:
70(H) x 85(W) x 400(L)mm
DETECTS:
Ammonium nitrate, dynamite, semtex, C4, HMX, PETN, RDX, THT, black powder
OPERATION TEMP. RANGE:
0 deg C to +40 deg C
STORAGE TEMP. RANGE:
-15 deg C to +60 deg C
WEIGHT:
1.4kg including internal battery
$7500
P4T
The vehicle based Bomb Ranger P4T protects VIP's by preventing acts of terrorism when remote controlled explosive devices are used. The system works by transmitting a proprietary signal within the radio frequency bands used for the operation of home made and industrially manufactured remote controlled fuses and detonators. The main unit is located in the trunk of a car or truck, and is powered by the car's battery. It is switched on and off by a specially wired remote control. Four (4) antennas are placed on the roof of the car using special magnetic mounts. The system is simple to install and easy to use, and once in place does not require any adjustments
DIMENSIONS:
56 x 91.7 x 13.3mm
WEIGHT:
66g w/ batteries
OUTPUT:
200 mV
FREQUENCY RESPONSE:
450 Hz-5.0 MHz
POWER:
1 M Ohm
SPEAKER:
2.8cm
RECORDING SYSTEM:
AC Bias
BATTERY LIFE:
Approx. 17 Hrs
$2500
P3S
The P3S is used by government security agencies and private security forces for VIP's to prevent acts of terrorism. The operational frequency bands of the P3S is extended beyond those of the P2M. The system is delivered in a standard Samsonite "Pilot attachŽ` case. The P3S incorporates a NiCd battery pack for extended battery life. Accessories include an external AC/DC charger. The P3S has no extractable transmitting antenna. The system is simple and easy to use, does not require any adjustments, and is ready for use after the power is switched on
DIMENSIONS:
56 x 91.7 x 13.3mm
WEIGHT:
66g w/ batteries
OUTPUT:
200 mV
FREQUENCY RESPONSE:
450 Hz-5.0 MHz
POWER:
1 M Ohm
SPEAKER:
2.8cm
RECORDING SYSTEM:
AC Bias
BATTERY LIFE:
Approx. 17 Hrs
$3500

DRUG DETECTORS
CONFIRM DRUG DETECTION
Instantaneous drug detection from IDENTA a World Leader in Forensic Products. "Confirm" drug identification kits are compact, instant, affordable and portable. Identify marijuana, hashish, cocaine & crack while out on the beat. No need to wait for forensic test labs. Packaged in easy-to-carry cases
$30
FERROPRINT Iron Oxide Image Detection Spray
IRON OXIDE IMAGE DETECTION SPRAY
Active ingredient: P.D.T. Every metal weapon - especially pistols and hand grenades - has its own distinct features. FERROPRINT is a new field detection spray that displays the distinctive iron oxides of the weapon used when sprayed on the palm of suspects' hands. FERROPRINT is much more sensitive than the oxide test now considered obsolete by most police departments. The presence of the tell-tale red-purple marks on suspects' hands significantly shortens the initial screening process in the field. FERROPRINT is inexpensive, easy to use, and is a genuine boost to increased conviction rates
$35
HEROSOL
New Field Kit For The Detection Of Heroin
Herosol is a revolutionary new field kit for the detection of heroin. Consisting of one can of spray and special testing papers, Herosol provides accurate, reliable identification of heroin substances on the spot. The procedure is fast and easy: simply wipe the suspected area or material with the special laminated testing paper and spray with Herosol. Within seconds, a violet ring will indicate the sure presence of heroin. The test is so accurate that even traces the size of a mere microgram are detectable. Herosol's clean quick operation can be easily administered and completely eliminates the risk of cross contamination by the testing officer. Herosol has been field tested with amazing results. The ease and speed of the procedure and the nearperfect correlation with laboratory analysis make Herosol an invaluable tool in drug identification and the subsequent conviction of users, dealers and traffickers. Herosol is not only efficient - it carries the lowest price-per-test of all field kits available, making Herosol the perfect choice for any modernly equipped law enforcement agency
$30
NO-MARK LATENT ULTRA-VIOLET IDENTIFICATION SPRAY
Latent Marking Spray Is Safe, Reliable, Non-Toxic
Active ingredient: Diethylamino-Methyl Coumarin
NO-MARK latent marking spray is a safe, reliable, non-toxic, fluorescent preparation used by police departments to tag even non-porous objects. A quick check of a suspect's hands under a long-wave U.V. Iight will reveal whether he has handled a marked object (precious coins, door handles, packages, dial of safe, etc.). NO-MARK is invisible - a suspect has no way of knowing whether he has come into contact with a specially sprayed object. Even if the suspect attempts to wash NO-MARK off, its unique formulation ensures its indelibility. NO-MARK comes in an easy-to-use spray container and remains active on a marked object for several days
$25

BUG DETECTORS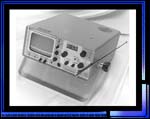 A-12 Counter Surveillance Receiver
Highly Sensitive Receiver

Designed to meet the need for a highly sensitive receiver capable of detecting clandestine transmissions of any kind of modulation within the full frequency range from 2 MHz to 4.2 GHz. The visual display panel shows a span in one spectral display and allows the operator to tune automatically to any selected RF signal observed on swept display. The combination of visual and audio enables you to see as well as hear the transmissions. With optional frequency extenders, the powerful A-12 can cover a frequency range from 2 MHz to 4.2 GHz. An audio switch allows instant monitoring of transmissions after they have been observed on the display. Its unique narrow band and wide band performance makes it the best professional choice for electronic countermeasures. Small size and lightweight makes it ideal for portable field use. Four-way power supply accepts 110 or 220 VAC, 12 VDC or internal rechargeable batteries. The A-12 comes complete with log periodic antenna and rugged cordura carrying case

FREQUENCY COVERAGE:
2 MHz to 1000 MHz in one sweep
RESOLUTION BANDWIDTH:
a) 3 MHz Res B.W. (set span at 100 MHz/Div)

b) 1 MHz Res B.W. (set span at 50 MHz/Div)

c) 300 KHz Res B.W. (set span at 10 MHz/Div)

d) 150 KHz Res B.W. (set span at 5 MHz/Div)

e) 75 KHz Res B.W. (set span at 1 or .2 MHz/Div)

f) optional 10 KHz Res B.W. (set span at .2 MHz/Div)

Extends lower frequency range to approximately 200 KHz. Note: A Narrow Band Cavity Oscillator is swept for .2 MHz/Div span so that signals can be observed with low oscillator noise contribution

REFERENCE LEVELS:
+20, 0, -20, -40 dBm / +69, +49, +29, +9 dBmv
INPUT CONNECTOR:
Type BNC (BNC to F adapter included); Type N (Optional)
DISPLAY:
10 horizontal graticule Divisions.

(frequency) x 7 vertical graticule Division

(amplitude). Each vertical Division equals

10 dB or 2 dB

SENSITIVITY:
-95 dBm
AMPLITUDE ACCURACY:
+2 dB typical
FREQUENCY DISPLAY:
4 digit LCD Frequency Readout
DIMENSIONS:
11 1/2" W x 5 1/2" H x 13 1/2" D
WEIGHT:
18 lbs. / 8.18 Kg
POWER REQUIREMENTS:
External-115 VAC 60 Hz / 12 VDC

Internal 12 V Gel Cell Battery

220/240 Volt models available

OPTIONAL:
1-2 GHz Frequency extender. 3.7-4.2 GHz Frequency extender. 2-3 GHz Frequency extender
$4200
EJ-10M Silent Pocket-Sized Vibrating Bug Alert
State-Of-The-Art Broadband Receiver
The EJ-10M Pocket Sized Vibrating Bug Alert is a state-of-the-art broadband receiver which scans the radio waves for any sign of a covert radio transmitter. It is your insurance that your private conversations remain secure. Small in size and discreet in operation, the EJ-10M vibrates in your pocket whenever you enter a location where your privacy might be compromised. Professionals all over the world trust the EJ-10M to be their silent guardian, continuously monitoring their surroundings for suspicious activity. The EJ-10M operates by sensing even the faintest sources of radio transmissions and alerts you of their presence with a discreet vibration. Concealed bugs as well as body worn transmitters are identified so you know when its safe to speak freely. Fully adjustable sensitivity knob easily tunes the unit to screen out spurious background radio activity, while remaining active to warn you of any possible threats. The EJ-10M Silent Pocket Sized Vibrating Bug Alert System includes the EJ-10M, TT-104 test transmitter and convenient carrying case for travel
$4000
FREQUENCY IDENTIFIER Counter Surveillance Receiver Accessory
Delivers Long-Range Performance In A Compact Unit

10 Digit LCD display

Direct count to over 220 MHz

16 segment RF signal strength bargraph. Proven effective in identifying concealed transmitters

High-accuracy, 1 ppm 10 MHz crystal time base

Hold button locks detected frequency on display

Rechargeable NiCad battery pack

Designed as an optional accessory to any CCS Counter Surveillance Receiver, the Frequency Identifier provides precise radio frequency identification of transmitters operating in the 1 MHz to 2.4 GHz range. Highly sensitive surface-mounted circuitry delivers long-range performance in a compact unit. Once a transmitter has been located with a counter surveillance receiver, the Frequency Identifier pinpoints and locks onto the precise radio frequency being used to breach your privacy. The captured transmitter can then be utilized for your own surveillance applications. Includes both AC adapter / charger and rechargeable NiCad battery pack

RANGE:
1 MHz to 2.4 GHz
TYPICAL MAX. FREQUENCY:
3 GHz
INPUT IMPEDANCE:
50 vswr <2:1
INPUT COUPLING:
AC
SENSITIVITY:
<1 mV 10-2000 MHz <5 mV to 2 GHz, <10 mV to 2.4 GHz
MAXIMUM INPUT VOLTAGE:
+ 15 dBm
CONNECTOR TYPE:
Female BNC
RF SIGNAL STRENGTH BARGRAPH:
16, 3 dB Segments
TIME BASE:
10 MHz Stability: +/- 1 ppm 20-40–C
AGING:
1 ppm/yr
CALIBRATION ADJUSTMENT:
Through front panel
DISPLAY:
10 digit (120 segment) .25" LCD

Decimal at MHz position

LOW BATTERY INDICATOR:
Low Batt" displayed when battery pack voltage falls below 4.75V +/- .25V
ANNUNCIATORS:
Frequency, period, time interval, ratio, average, MHz, nS, mS, low batt, prescale, gate times and intervals/periods averaged
SIZE:
5.3" (H) x 3.9" (W) x 1.4" (D)
WEIGHT:
15 oz
CABINET:
Extruded aluminum, black paint finish
POWER:
9 VDC, 500 mA using 110 VAC 60 Hz wall plug adapter

1.5+ hours operation from single internal NiCad battery pack

16 hour recharge from AC charger/adapter

$4700
VCD-100 Video Camera Detector
Palm-Sized Unit Fits In Your Pocket

Silent Soft Vibration Alerts You Discreetly

Comes Complete with Field Coil Antenna

Packed in Luxurious Leather Briefcase

State-of-the-Art Detection Circuitry

The VCD-100 Video Camera Detector protects you against the modern-day threat to security posed by the proliferation of covert video cameras. To ensure the privacy of your personal and business dealings, conversations, meetings and operations, carry the VCD-100 with you wherever you go. The entire system fits neatly into an executive-type attach' case, and the unit itself is palm-sized and can be easily carried in a coat pocket. An LED bar-graph alerts you to the fact that you are under covert video surveillance quickly and noiselessly, the instant a video camera has been activated in your presence. The VCD-100 comes complete with a field coil antenna allowing for greater range of operation. Along with using the VCD-100 comes the secure knowledge that your privacy can not be compromised by your adversaries. The unit's low weight (373 grams) and long battery life make it ideal for use in remote locations

Dimensions:
140mm x 77mm x34mm
Weight:
373 Grams
Power Supply:
1 x 9V Battery
Display:
Segment LED Bar-graph
$4500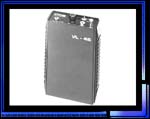 VL-45 Bug Detector
Virtually Undetectable Without Ultra-Sophisticated Equipment

How great would the loss be to your business or yourself if your phone was being bugged or your premises were being bugged?

For example, in...Marketing plans, New product development, New packaging, Sales promotions, Sales leads, Financial reports

Because of its portability, the VL-45 allows you to perform "sweeps" in any area that you happen to be in. Search your home, office, conference room, car, hotel room, etc. The VL-45 will allow you to locate and verify radio transmitter bugs, the receiver is supersensitive which enables you to find even low power transmitter bugs. With the VL-45, you will have confidence of mind and assurance of privacy no matter where you go

FREQUENCY RANGE:
1 to 1000 MHz
INPUT VOLTAGE:
9 Volt DC
CURRENT DRAIN (STANDBY):
6 mA (LED "ON"), 30 mA Max ("SOUND"), 20 mA Max
DIMENSIONS:
4 1/2(H) x 2 3/4(W) x 1 1/4(D)
WEIGHT:
6 Oz
RF SENSITIVITY:
1 mV (Max); 0.3 V (Min)
MODULATION ACCEPTANCE:
60% Max
TEMPERATURE RANGE:
0 to 50 Degrees (C)
AUDIO POWER OUT:
1 Watt (Max); 50 mW (Min)
$2500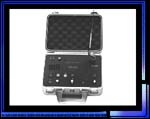 VL-5000 Counter Surveillance Receiver
For Detecting Covert Radio Frequency Emissions

The CCS VL-5000 Counter Surveillance Receiver is a private and professional system for detecting covert radio frequency emissions. Its sensitivity and frequency range greatly exceed that of most other devices. User-friendly design guarantees simple operation, even by untrained personnel. Lightweight and compact, the CCS VL-5000 allows complete convenience and mobility while conducting a thorough search of a home or office. The CCS VL-5000 is the perfect choice for the professional. The CCS VL-5000 Counter Surveillance Receiver will seek, detect, locate and verify both AM and FM bugs from 1 MHz-1.5 GHz. The CCS VL-5000 is two systems in one. The locator function first detects and locates the source of radio transmissions with a LED bar-graph giving a visual indication of signal strength. The verification function then confirms the presence of the transmission. Phase Lock Loop circuitry confirms that the target device is a working bug. The CCS VL-5000 is powered from either 110/220 VAC or from a self-contained rechargeable battery pack providing up to 6 hours of continuous use. The VL-5000 comes complete in its own aluminum carrying case and includes AC power cord, headphones, telescopic hand-held antenna and test transmitter

$3400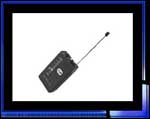 VL-5000P Portable Counter Surveillance Receiver
Hand Held Sweep System

Now there's a lightweight, compact, portable system for detecting covert radio frequency emissions. The VL-5000P CounterSurveillance Receiver seeks, detects, locates and verifies AM and FM bugs operating between 1 MHz and 1.5 GHz. The frequency range and its sensitivity greatly exceed most other systems including spectrum analyzers and non-linear junction detectors. Weighing just one pound, the VL-5000P delivers the kind of convenience and mobility you need around your home, office, car, boat or plane. The VL-5000P is a combination locator/verifier. The locator function detects suspicious transmissions, illuminating LED's indicate the presence of radio frequency energy. The verifier will then confirm the kind of radio signal it actually is. Utilizing two 9-volt batteries, the portable VL-5000P can operate for up to 8 continuous hours

DIMENSIONS:
140mm x 77mm x 34mm
WEIGHT:
373 grams
FREQUENCY COVERAGE:
1 MHz to 1.5 GHz
SENSITIVITY:
10 uV to 1.5 GHz
A.F. BANDWIDTH:
10 KHz
OUTPUTS:
Audio to Loudspeaker Headphones
OUTPUT IMPEDANCE:
Headphones: 15 ohm Nominal
SIGNAL STRENGTH INDICATION:
Bar Graph
CONTROLS:
On/Off, Battery Test, Audio Feedback Decoder Manual Tune, Audio Gain, Adjustable Sensitivity, Broadband Receiver Capability, Auxiliary Power
ANTENNA:
Telescopic Hand-held Monopole
POWER:
Two 9-volt Batteries, Approx. 8 Hrs. Battery Life
CASING:
Special Heat-Treated Aluminum with High Strength and Weather Resistance
$3500

RBD-009V Recorder and Bug Detector
Handheld Recorder & Bug Detector

The RBD-009 Tape Recorder/R.F. Detector is designed specifically to protect your information by Ņsilently vibratingÓ in the presence of an operating magnetic recorder or R.F. bugging device. Discreetly scan individuals (using the hidden wristband antenna) for audio or video recorders and audio or video transmitters. Designed to be worn on the body, the silent mode vibrator alerts only you in the presence of a recorder or bug. The antenna is designed to be worn on the wrist to scan colleagues while shaking hands. The RBD-009 pocket size vibrating alert system is a state-of-the-art broadband receiver which scans the radio waves for any sign of a covert radio transmitter. It is your insurance that your private conversations remain private. Small in size and discreet in operation, the RBD-009 vibrates in your pocket when your conversation might be compromised. Professionals all over the world trust the RBD-009 to be their silent guardian, continuously monitoring their surroundings for suspicious activity. The RBD-009 operates by sensing even the faintest sources of radio transmissions and alerts you of their presence with a discreet vibration. Concealed bugs as well as body worn transmitters are identified so you know when itÕs safe to speak freely. A fully adjustable sensitivity knob easily tunes the unit to screen out spurious background radio activity, while remaining active to warn you of any possible threats. The RBD-009 silent pocket-sized vibrating bug alert system includes the RBD-009, test transmitter and convenient carrying case for travel. RBD-009 optional pager disguise is also available

FREQUENCY COVERAGE:
2 MHz to 1000 MHz in one sweep
RESOLUTION BANDWIDTH:
a) 3 MHz Res B.W. (set span at 100 MHz/Div)

b) 1 MHz Res B.W. (set span at 50 MHz/Div)

c) 300 KHz Res B.W. (set span at 10 MHz/Div)

d) 150 KHz Res B.W. (set span at 5 MHz/Div)

e) 75 KHz Res B.W. (set span at 1 or .2 MHz/Div)

f) optional 10 KHz Res B.W. (set span at .2 MHz/Div)

Extends lower frequency range to approximately 200 KHz. Note: A Narrow Band Cavity Oscillator is swept for .2 MHz/Div span so that signals can be observed with low oscillator noise contribution.

REFERENCE LEVELS:
+20, 0, -20, -40 dBm / +69, +49, +29, +9 dBmv
INPUT CONNECTOR:
Type BNC (BNC to F adapter included); Type N (Optional)
DISPLAY:
10 horizontal graticule Divisions (frequency) x 7 vertical graticule Division (amplitude). Each vertical Division equals 10 dB or 2 dB
SENSITIVITY:
-95 dBm
AMPLITUDE ACCURACY:
+2 dB typical
FREQUENCY DISPLAY:
4 digit LCD Frequency Readout
DIMENSIONS:
11 1/2" W x 5 1/2" H x 13 1/2" D
WEIGHT:
18 lbs. / 8.18 Kg
POWER REQUIREMENTS:
External-115 VAC 60 Hz / 12 VDC; Internal 12 V Gel Cell Battery; 220/240 Volt models available
$3000
TRD-800 R.F Transmitter & Tape Recorder Detector
TRD-800 Tape Recorder/R.F. detector pioneered and developed by our engineers specifically to protect your information by "silently vibrating" in the presence of a tape recorder or R.F. bugging device. Designed to be worn on the body, the silent mode vibrator is totally covert in operation and alerts only you to the presence of a recorder of bug, which is then readily identified by the corresponding alert L.E.D.s located on the TRD-800 panel. In addition, telephone/room bugs and tracking devices can also be detected by the TRD-800 making this the most compact versatile unit available today for personalized R.F. and tape recorder detection.
$799.00

VCD-42 Video Camera Detector
Because video surveillance is becoming more common, you need to be able to detect that type of privacy invasion. The VCD-42 can help you quickly determine if hidden surveillance cameras are being used in any room.

Video cameras radiate a signal that can be picked up by the VCD-42's internal directional antenna. When a video camera is detected, the red LED on the unit glows brightly. By using the Sensitivity control along with the directional antenna, you can quickly pinpoint the camera's location. Our tests with various cameras have shown a detection range that varies from 3 to 12 feet, depending on the type of camera.

The VCD-42 measures 4 x 2.5 x 1.5 inches. Weighs only 6 oz. and is. furnished complete with 9 volt battery and illustrated instructions.
$149.00

JM-10 Phone Tap Detector
This analyzer is the best on the market. We've tried all the rest and most detectors just simply light up upon someone listening in on another handset. But, this one actually tells you the voltage of your line and constantly monitors for R.F. and impedance, which are competitors, are still trying to figure out how it works. And just to rub it in, this Tap Detector not only detects but also defeats, not to mention audible and visual verification with memory. Memory lets you know if someone installed or tried to install a bug or recorder on your line while you were away.
$299.00

Tap Trap - Telephone Security Wiretap Detector
While is useful (almost necessary), the telephone is the most serious threat to your privacy in existence today. Your phone line can be wiretapped of bugged and the telephone instrument itself can be quickly and easily converted to a very efficient room monitor. Not too much can be done about down-line taps

However, using the TAP-TRAP, you can check your line for on-premises series and parallel bugs and wiretaps. You can also check your telephone for the most common types of hookswitch bypasses. A hookswitch bypass is a modification to the telephone instrument so that the carbon microphone (transmitter) of dynamic earphone (receiver) will pick up room sounds and pass them down the phone line to a listening post even with the phone hung up.

This effectively turns the telephone into a room monitor. The TAP-TRAP, TM, detects series devices with a resistance of 61 ohms or more. (Most series taps have a resistance of over 100 ohms.) It also detects parallel devices with a resistance of 65 megohms or less. (Most parallel, taps are under 30 megohms.) It can also detect certain capacitively coupled taps. It weighs 7 oz. and is furnished in a high impact case that measures 4.25" x 3.25" x 1.5". The unit comes complete with all necessary plugs, cords, adapters, battery and a informative, illustrated instruction manual.
$160.00
Tele-Streak Tap Detector & Privacy Module
If during a phone conversation the green light goes out, someone has activated a tap or picked up an extension. Press the red button to resume talking, now with caution. When Tele-Streak is installed on all your extensions, the extension you pick up automatically disconnects the others! No more running to turn off the answering machine. LED also tells you-before you pick up-if the line is in use. Like a mini phone system, protecting your faxes or modems from interruption, saving you steps, and insuring your privacy. Measures just 3-1/2" x 2" x 1" and requires no batteries.
$29.95

Tele-Guard - Telephone Security Device
The Tele-Guard protects your telephone conversations by turning off the most common series and parallel line tap devices such as voltage activated tape recorders and series line transmitters (bugs). Green LED and audio muting feature also instantly lets you know if anyone is listening on another extension or even a "lineman's test set" outside your house. Override switch lets you continue conversation, if desired, after you have been alerted. Telephone line powered, never needs batteries. Simple modular connection to phone. For single line phones only.
$49.95

COMSEC C3I
The COMSEC C3I is the first and only telephone line security device which can detect - remote extension drawn loops - the most sophisticated, threatening and common type of electronic surveillance that other security devices can't detect. The COMSEC C3I is the only security device that can detect legal as well as illegal wiretapping anywhere on the local telephone line - including at the telephone company's central exchange. Detect computer hackers, and others using the telephone company's central exchange switching equipment to intercept your private communications. Installs in seconds with standard modular connections. Protects your telephones, computer and fax telecommunications continuously.
$688.00

JM20 - Vibrating Bug Detector
These are becoming an everyday necessity when it comes to insuring privacy. Our R.F. (Radio Frequency) Range is 10mhz thru 3ghz. This covers all the areas that bugging devices usually transmit in. All you have to do is carry the JM20 in your pocket or purse and it will silently vibrate when in the presence of a bug or radio transmission. Then you can leave the room and covertly listen to the audio of the suspected source. This will also help you verify your suspicions. This detector is about the size of a pack of cigarettes and comes with 2 different antennas, 9 Volt battery, earphone, Instructions and a hard carrying case with padded insert. Don't be fooled by overpriced imitations.
$199.00

Miniature RF Detector
Detects RF transmitters, Silent vibration alert mode, Covert rubber antenna, Runs on one 1.5V "N" battery, Size: 2.1" x 1.4" x 0.6", Made in USA
$299.00

Transtec Bug Detector
The Transtec combines the functions of an R.F. transmitter detector, a transmission monitor, and a Radio Frequency sweep device in one efficient, compact unit. As a transmitter detector, the Transtec uses two non-alarming signals to warn the user as to the presence of Radio Frequency transmitters. Detection is indicated by a blinking L.E.D. and by the vibrating action of the Transtec. When the Transtec is worn as a concealed device, it will indicate the presence of a transmission without revealing its use. An adjustable sensitivity control allows the Transtec to be adjusted to Local/Distant conditions. The monitoring capability of the Transtec allows most extraneous transmissions to be heard through the earphone. This allows the user to confirm eavesdropping devices or to identify the transmissions as extraneous signals. By monitoring transmission amplitude and directional reception, a fast and efficient sweep can be performed on a suspect area or vehicle. The combined functions of the Transtec make it particularly useful in situations where one is placed in unsecured surroundings which cannot be subjected to an advance sweep.
$299.00
CMS-11 Complete Countermeasures Set
The CMS-11 Countermeasures Set is designed for the person who wants to be able to perform the basic countermeasures checks either for his own security or as a business offering the service to others. The set is built around the TD-53 Advanced Transmitter Detector and consists of the following items:
* TD-53 Advanced Transmitter Detector
* P-01 Wideband RF Probe
* P-03 Line Driver
* P-04 Carrier Current/video Camera Probe
* TT-07 Tap Trap
* Headphones
* Padded Carrying Case
* Instruction Manual
* Various cords & adaptors
$1000.00
AJ-34 Audio Jammer
Keep your private conversations private! The AJ-34 AUDIO JAMMER protects your sensitive room conversations by generating a random (white noise) masking sound which desensitizes any near-by microphone or tape recorder. Effective against any microphone based eavesdropping device including tape recorders, RF transmitters, hard-wired microphones (including contact type) and shotgun microphones. It also protects against microwave or laser reflection pickups. Because the sound from the jammer varies randomly in frequency and amplitude, it cannot be filtered and the only sound the eavesdroppers will hear is the jammer noise. The convenient end-mounted control lets you select the level of protection for your situation. One unit will protect up to 150 sq. ft. For protecting rooms larger than this, we recommend an additional jammer for each 150 sq. ft. of area. The illustrated instructions show suggested jammer placement for different types of rooms and situations so that you can use the AJ-34 effectively. The AJ-34 is powered by one 9 volt alkaline battery (included). The unit measures 4 x 1.5 inches and weighs 7 oz.
$158.00
DD-61 Disguised RF (Bug) Detector
Built into a working smoke alarm, this disguised detector will alert you to the presence of radio transmitters carried into or placed in your home or office. When the unit detects a radio (RF) signal above the normal level for your location, it will silently alert you by means of a red LED that flashes about two times per second. The DD-61 monitors a frequency range of 25MHz to 2500 MHz. It measures 4" dia. x l' deep and comes complete with mounting bracket, 9 volt battery and illustrated instructions.
$380.00
TD-53 Advanced Transmitter (Bug) Detector
If you suspect your premises are bugged, for your own peace of mind, check it out. The TD-53 can be used to detect, verify and locate hidden transmitters in your home, office or car. Use the TD-53 to perform a professional RF "sweep" of your premises, including your telephone system. Similar in operation to a Geiger counter, the sensitive antenna system can be used to probe all areas of a room. As the antenna approaches the hidden transmitter, the audible tone clicks faster and faster while the ten step solid-state meter indicates the signal strength. At this point, switch modes from detect to verify to differentiate a bug from a regular radio of TV transmission. If a bugging device is present, a continuous squealing tone is generated by the TD-53. By sweeping the probe, this tone can lead you directly to the bug. The switch selectable SENSITIVITY level improves detection capabilities of the unit in high signal strength areas. For private (non-alerting) listening, an earphone jack is provided. Included with the TD-53 is the P-01 wideband active probe which covers 5 MHz to 2500 MHz. The P-01 can be positioned up to 25 feet away from the TD-53 by using an extension cable. For example, the probe could be discreetly placed in a target room while the TD-53 is monitored in another room. Several other plug-in probes are available which will extend the usefulness of your TD-53. The unit measures 5.8" x 3.4" x 2". and weights 9 oz. It is powered by one 9 volt battery (included) Complete illustrated instruction manual also included.
$499.00
Optional TD-53 Accessory: P-02 Infrared (IR) Probe
Light beams, especially lasers, provide an excellent method for carrying audio intelligence and are not detectable by RF detectors. The P-02 is a special probe which allows you to search for sources of infrared (IR) transmissions. In the case of amplitude modulated or pulse frequency modulated sources, you can actually listen and determine if the IR beam is carrying voice or other intelligence.
$68.00
Optional TD-53 Accessory: P-03 Line Driver
The P-03 Line Driver Probe lets you use the TD-53 for checking wire pairs for hidden microphones. One of the two LEDs on the P-03 alerts you to the presence of voltage on a wire pair. The other LED alerts you to current flow in a wire pair when the Line Driver switch applies a voltage to the wire pair under test to turn on voltage activated microphones. The A/B switch reverses the polarity of the voltage for detecting polarity sensitive devices. You can also monitor the wire pair through the TD-53 amplifier and speaker to determine if room audio is present on the pair. Any of the above conditions can indicate a microphone attached to the wire pair under test.
$98.00
Optional TD-53 Accessory: Carrier Current/Video Camera Probe
The P-04 is used in conjunction with the TD-53 for detecting carrier current transmitters and concealed video cameras. Examples of carrier current transmitters are the wireless intercoms and room monitors sold in many electronics stores and catalogs. Carrier current eavesdropping devices can be connected to power lines, phone lines or other wire pairs. The probe covers from 10KHz to 600KHz in two ranges. It uses a directional pickup loop and no other wires under test is necessary. Any demodulated audio is fed to the TD-53 for monitoring and verification purposes.
$270.00

Barking Dog Alarm
Anyone approaching within 5mtrs of your "Watchdog" is greeted with the sound of a fierce, barking dog. This revolutionary security device protects your home with the authentic sound of a fierce guard dog. The extraordinary radar technology of the Watchdog enables detection of an approaching intruder or any moving object up to 5mtrs away through wood, brick, glass or plaster walls. As the intruder comes closer, the unit barks louder and more frequently. Includes volume control and sensitivity adjustment to avoid false alarms. No installation required; simply plug into any wall outlet. 7 1/2" x 5 1/4" x 5." AC adapter included.
$119.00